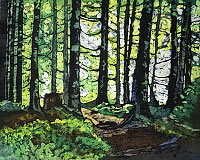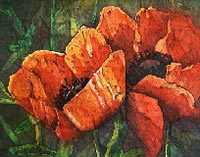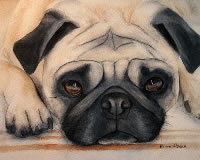 Media - Watercolor on Rice Paper, Acrylic, Mixed Media
Address - P.O. Box 4474, Rothesay, NB, E2E 3J3, Canada
Phone - 506-848-9187
Email - art@kristahasson.com
Website - www.kristahasson.com
My current paintings are inspired from scenes I have seen as I have hiked through different areas around the beautiful province of New Brunswick. I grew up in a rural area and have always found nature to be an endless supply of inspiration.