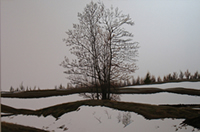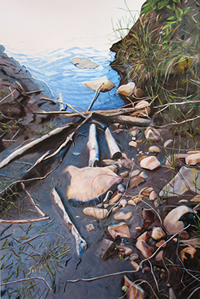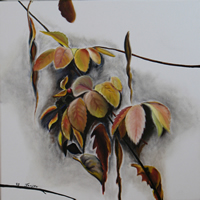 Media - Oil, Acrylic, Mixed Media
Email - roseann@roseannjanzen.com
Website - roseannjanzen.com
Mixed medium, oil and acrylic on canvas and board, encaustic, metals, and occasionally found objects are the materials I use to present my real and abstracted perception of the world around me. All work is done by me in my studio on an acreage near Carvel, Alberta, surrounded by the beauty of this world. Nature has always been the starting point, the basis, and grounding of my work. Occasionally I collaborate with other artists who work in different, complementary mediums. In this case different parts are done by each of us and then combined to produce the finished piece.
I have been working as an artist, blacksmith, and metal sculptor since 1996. In addition to my training in metal work, blacksmithing, and design, I have completed the Fine Arts Certificate Program through the University of Alberta, Faculty of Extension.