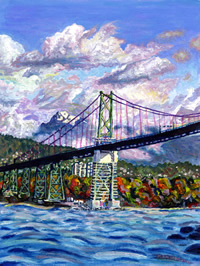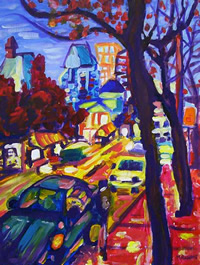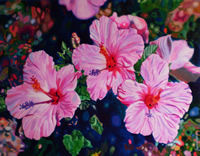 Media - Acrylic, Charcoal
Email - morganralston@morganralston.ca
Website - http://www.morganralston.ca/
Morgan Ralston was born into an artistic family in Central Ontario. His father was an artist, and his grandfather studied under A.J. Casson, of the Group of Seven. His love of art has been evident since his first drawings at the age of three. He took up painting while attending Cambrian College in Sudbury, Ontario, and now lives and paints in Vancouver. His work still graces the walls of Cambrian College, and can now be seen in personal collections throughout Ontario and British Columbia.