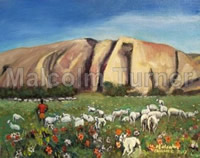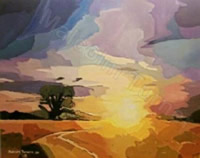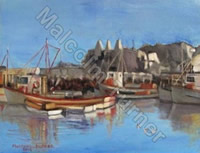 Media - Oil and Acrylics
Address - Tergniet, Mossel Bay, Western Cape, South Africa
Phone - 27827437276
Website - http://fineartamerica.com/profiles/malcolm-turner.html
Email - artandsoulheaven@gmail.com
My art s not so much about the location or the subject, but how it emerges as a creation that stands on its own merit as a thing of beauty and design. The portrayal of my art comes from my belief that our thoughts and beliefs determine the outcome of our lives.

Seeing the patterns and rhythms of nature echoes the dreams of our hearts, so we engage with creation to reveal the truth that we see in creation to men. There are shadows and there are lights, differing tones in complex patterns that form the visions that I see and this is my reality. The degree of confusion or peace lies within us determines how we view the world; and how we view the world determines our quality of life. Hopefulness produces joy; fear and anxiety rob us of the same.

So here in Africa I want to depict scenes of tranquility, peace and joy so that people may see light in the midst of darkness. My paintings are a portrayal of hope and light. You can say that my work is "Art and Soul".