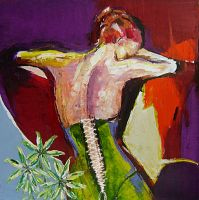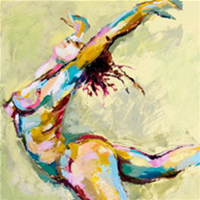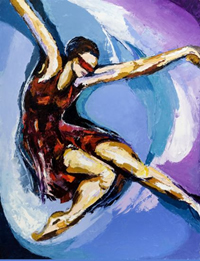 Media - Oil on Canvas
Email - contemporary-figurative-art@live.co.uk
Website - www.annett-bank.co.uk
AnnettE. Bank is a successful portrait painter who has established herself by specializing in dynamic, tactile, textured and multi-layered paintings of dancers and the body in movement - making them instantly recognizable through the use of bold colours and powerful, energetic brush strokes - creating a strong, visual impression with collectors, investors and art lovers alike. Her work is for sale directly from this website and locally from the Saffron Art Gallery in Battle, East Sussex. Furthermore, Annett is represented in the arts market by Clase Contemporary Fine Art Dealers from London who will show her new vibrant figure paintings next at the upcoming Affordable Art Fair in Brussels, Belgium in early February 2010.