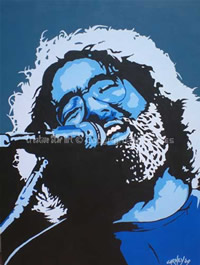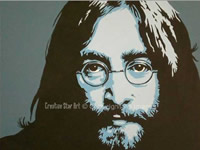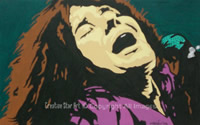 Media - Acrylic, Pen & Ink
Phone - 760-889-3333
Email - theartiste@creativestarart.com
Website - www.creativestarart.com
Patrick Carney Biography

As a young art student at the School of Visual Arts in New York City, Patrick Carney had the privilege to study with Chuck Close, Marge Anderson, Robert Israel and Milton Glaser. Each of these teachers had a profound impact on his life and he has many fond memories of each one. While attending Buffalo State, he worked as a specialist in media at the Communications Center. Then later, he was named the Art Director of the Lafayette Community Center where he taught art to inner city children. And for a time, he traveled through out the state of New York as an Artist in Residence at underprivileged high schools, as a representative for the Arts Council. Patrick also volunteered as an art teacher in the state prison system, believing that it was his obligation to give back, "pass on" his given talents. Such a diversified background at a very young age, however, he was always drawn to the music and those talented individuals who spoke to his soul.

Born and raised in New York, Patrick started hanging out in NY's West Village around 1964, and dedicated his time to drawing and painting the world of rock n' roll music where he soon became an influential documentary artist of rock's most celebrated musicians. He traveled throughout the United States attending rock concerts, painting whatever star excited him, capturing the passion and creativity that's now caught in real time forever! Known as The Artiste, he loves sharing stories at his Art Shows of these chance meetings, that went on to form strong relationships with so many famous musicians.