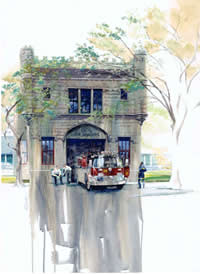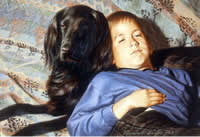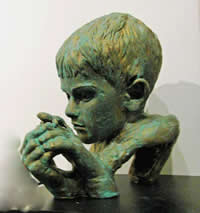 Media - Watercolour Paintings, Sculptures
Address - 29W130 Butterfield Rd., Suite 103C, Butterfield Rd., Warrenville, IL 60555
Email - bsndbrg@aol.com
Website - http//www.rickclubb.com
I began a career drawing storyboards for ad agencies . it was a job interpreting a diversity of ideas from art directors, then drawing the artwork they successfully sold to their respective advertising client's campaigns. The long list of agency clientelle and their repeat business in the Chicago metro area as well as businesses on the East and West coast honored my efforts with the acclamation of success.

Today I sculpt figurative studies and portraits in wood and epoxy resin of bronze and copper embellished with patinas. Realism is my approach in painting with mediums of watercolor and casein paint. My main areas of interest include American draft horses, urban landscapes - particularly of downtown Chicago - Jazz musicians, and portraits.