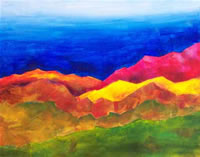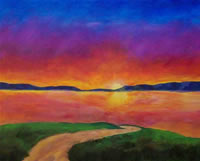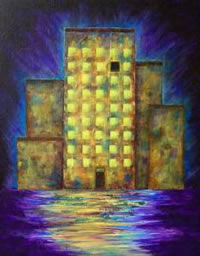 Media - Oil Paintings, Acrylics
Website - godenfineart.com
Email - godenfineart@yahoo.com
MUSEUMS
San Antonio Art League Museum

SELECTED GALLERIES
Galleria II (previous co-owner)
brick and mortar gallery
San Antonio Tx
River Art Gallery
previous executive board member
Randolph Art League
previous board member
Deck Your Walls
previous gallery Avon Lake, Ohio

EDUCATION
Studied at The Cleveland Institute of Art-
Fred Leach AWS,DF,OWS, (previous teacher at the Cleveland Inst. of Art) apprenticeship for six years, many other courses and classes.

Personal library contains over 200 books on art and is still growing; my art book collections rivals many public libraries.

I have attended several colleges, taken many many art classes, If I was able to put all my studies in one package, it would probably equal a masters degree in art. I am still learning.
PUBLICATIONS
Scene in SA, September 2005

SELECTED EXHIBITIONS AND SHOWS
River Art Gallery
Coppini Academy of Fine Arts(juried)
Randolph Art League(juried)
Brecksville Art League(juried)
Women's Jr. League(juried invitational)-
St. Johns Westshore Art Show(juried)
Fiesta Show San Antonio Tx(juried)

SELECTED AWARDS AND HONORS
First Place Coppini
Second Place Coppini- Artist of the Year-
Best of Show,
Five other First Place Awards
Seven Second Place Awards
Various other awards and honors.

LECTURE AND TEACHING
I taught and teach adults watermedia painting for over 10 years.

ARTISTS STATEMENT
Art is still a journey. Currently I have found a new unique style that I am painting in using acrylics. -Striving forward and still enjoying the ride. - Joyce 3-19-07