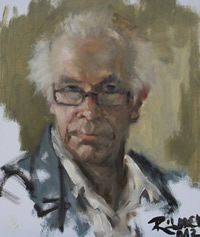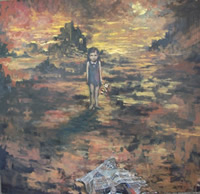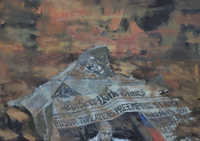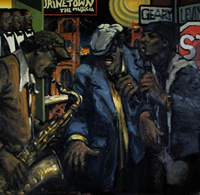 Media: Painting, Oil, and Mixed Media
Phone: 608-665-1264
Website: www.josefpeterroemer.com
Email: jp@josefpeterroemer.com
Josef-Peter doesn't have any great philosophical statement to make about why he creates the art he does. He paints what he likes and makes a comment on that in his interpretation of the subject matter at the time that is of importance to him. The majority of his work is figurative in a narrative fashion.

He prefers to paint a narrative theme, not necessarily how people think it should look, but his interpretation of the theme. At times he includes political themes in a Satire fashion that are important to him.

The colors, the textures, and the form all add to the beauty of the painting . His paintings make people think, or convey a particular feeling or emotion. It is a visual comment that should incite the art of conversation, whether you agree with it or not.

Josef-Peter's artistic comments come by way of past memories, socially motivated events, history, and dreams. The motivation is based primarily on what intrigues him at that particular moment in time.