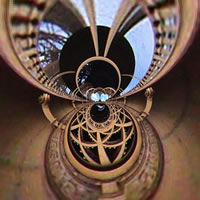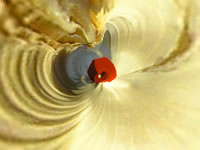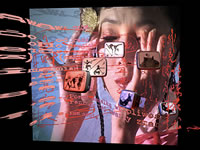 Media - Multi-media, Digital and Installation art
Website - www.rogala.org
Email - rogala@rogala.org
MIROSLAW ROGALA

Ph.D. Interactive Arts. 2000 CAiiA/ STAR Centre for Advanced Inquiry in the Interactive Arts, University of Wales, Newport, Wales
MFA: Video, 1983. School of the Art Institute, Chicago, Illinois
MFA: Painting, 1979. Academy of Fine Arts, Krakow, and
Szkola Muzyczna/ Music School, Krakow, Poland.
Internationally-recognized interactive media artist.
He has been represented in collections and exhibitions in 44 countries including the Lyon Biennale, France; Zentrum fur Kunst und Medientechnologie (ZKM) Karlsruhe, Germany; Sao Paulo Biennale, Brazil; The Brooklyn Museum; Anthology Film Archives; The Alternative Museum; Exit Art, New York; Chicago Museum of Contemporary Art; and the Centres for Contemporary Art, Warsaw, Krakow and WRO/ Wroclaw, Poland.
Dr. Rogala's grants and awards include NEA Fellowships; AFI/American Film Institute Los Angeles; International Videokunst Germany Award.
He has done research and lectures globally in the area of Interactive Public Art and artist/ viewer-user -- (v)user -- participant relationships.
His works are known for large-scale complexity, realized as collaborative efforts with innovative artists and software/hardware developers worldwide including interactive media and performance works.
Critical reviews of Miroslaw Rogala interactive artwork as illustrative of new trends in technology-based media arts are included in printed works and book publications (2008-2000) including: Frank Popper: "Virtual Art: New Media Artists", MIT Press; Robert Russett: "Hyperanimation: Digital Images and Virtual Worlds", John Libbey and Company, London, England; Slavko Kacunko: "Closed Circuit Installations", Logos Verlag Berlin, Germany (with DVD); "Digital Currents: Art in the Electronic Age" by Margot Lovejoy, Rutledge Press, London, England, "New Media Aesthetic" by Mark B. N. Hansen, MIT Press, London, England; Mary Warner Marie: "Photography: A Cultural History", Routledge; Miroslaw Rogala: "Gestures of Freedom. Works 1975-2000": Edited by Ryszard W. Kluszczynski. Exhibition Catalogue. Essays by Roy Ascott, Sean Cubitt, Elaine King, Miroslaw Rogala and Lynne Warren, The Centre for Contemporary Art, Warsaw, Poland.