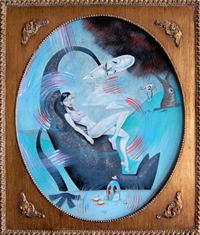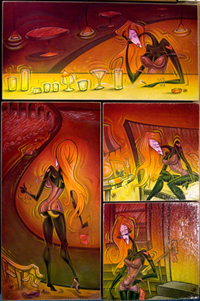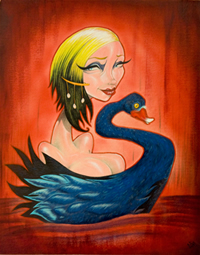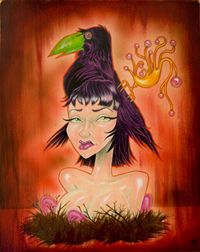 Media - Mixed Media
Address - Los Angeles, CA, United States
Phone - 323.788.1266
Website - http://www.gutterfresh.com
Email - ld@gutterfresh.com
LD Grant's work is the culmination of searching for meaning in a media-hungry world. His is a notion that maybe--maybe!--piling non-sequiturs of historical, allegorical, and pop-culture reference will give a message to the artisanal work. Or the viewer. Or is the imagery just a short attention-spanned illusion of meaning?

When considering the materials used in Grant's work, most cognoscenti will see a correlation with the traditions of commercial art. It is his masterful layering of these craftsman's media--watercolor, acrylic, Krylon, colored pencil, pastel, ink--that builds a deeper interplay than when singularly used.